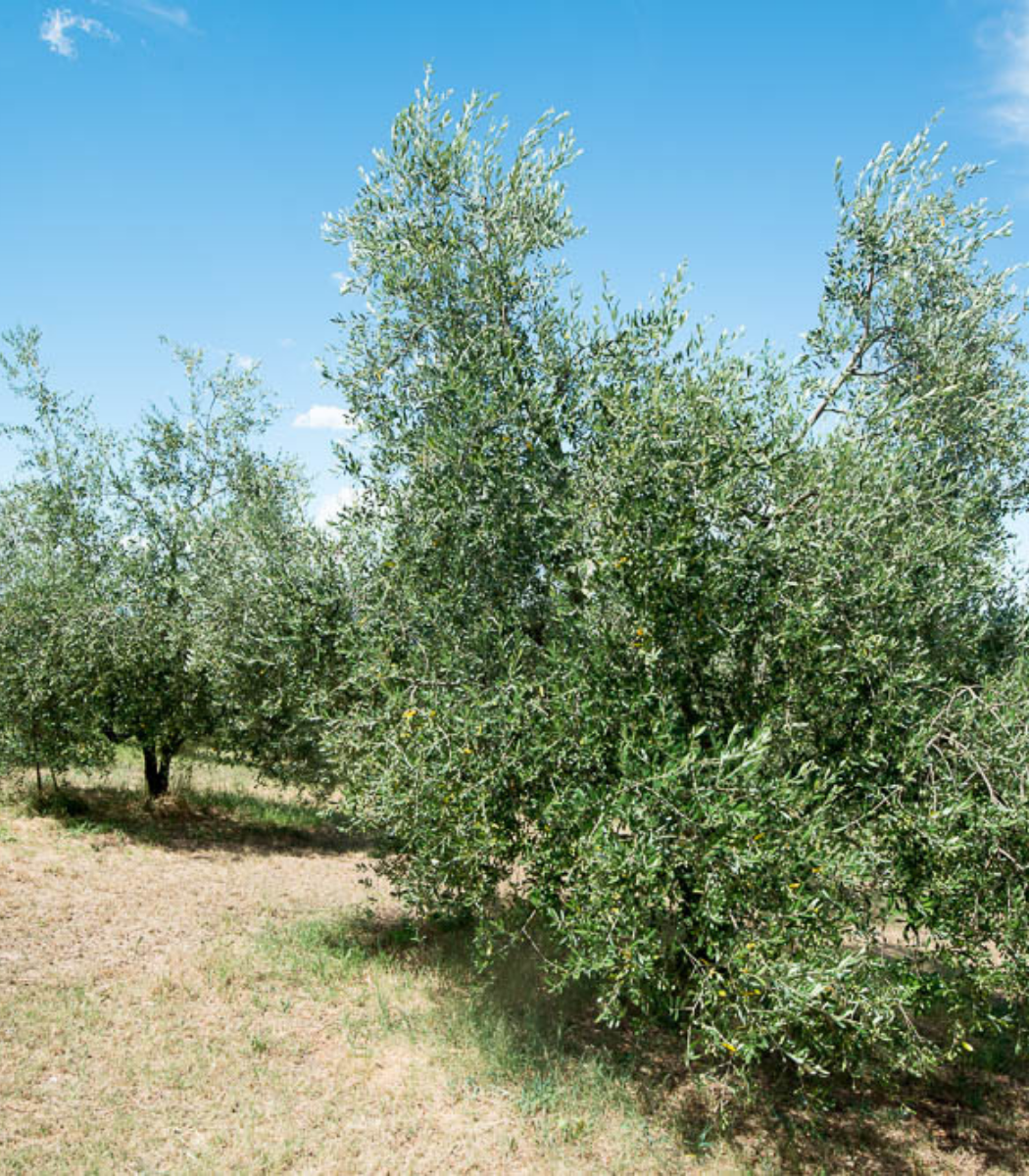 press within 48 hours
an
unfiltered extra virgin olive oil
The extra virgin olive oil of Monte Sereo farm is obtained from olives picked with electric harvesters and large nets. The olives are brought to press within 48 hours from harvesting. It is an unfiltered extra virgin olive oil, with a golden green color, a fragrant, fruity aroma of medium intensity with a slight aftertaste of artichoke and green. The chemical analysis confirms its valuable quality: high polyphenol content, low acidity and percentage of peroxides. It is ideal for dressing white meats, fish, pasta in general; excellent for salads.
We are waiting for you to visit the olive grove, taste our oil that you can buy directly at the farm.
rasara, leccino, pendolino, marzemino
olive
grove
In the three hectares surrounding the farmhouse there are 800 olive trees of the typical varieties of the Euganean Hills area (rasara, leccino, pendolino, marzemino).
The olive trees are used for the production of high quality extra virgin olive oil.
The olive grove is registered to the DOP Veneto – Berici and Euganei.
The property also includes an orchard, a small vegetable garden, areas of lawn and wood.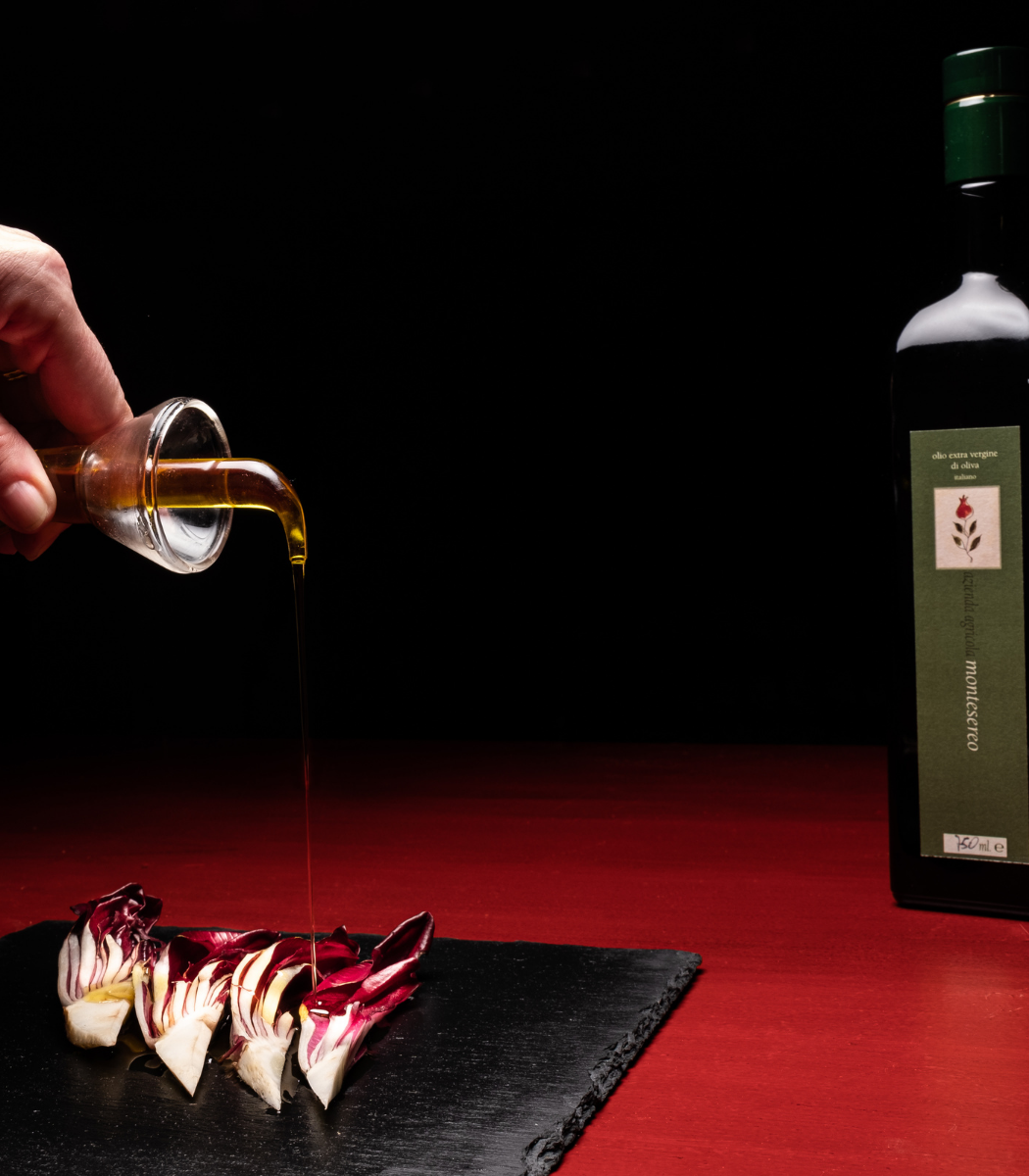 The farm entirely surrounds the structure of Monte Sereo farmhouse, lying on the slopes of the hill , where we take care of the olive groves and harvest the olives to produce our renowned oil.
The remaining of the property includes an orchard, a small vegetable garden, areas of lawn and wood.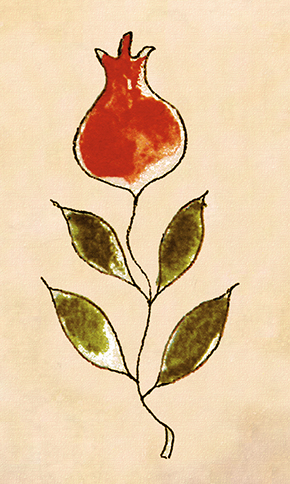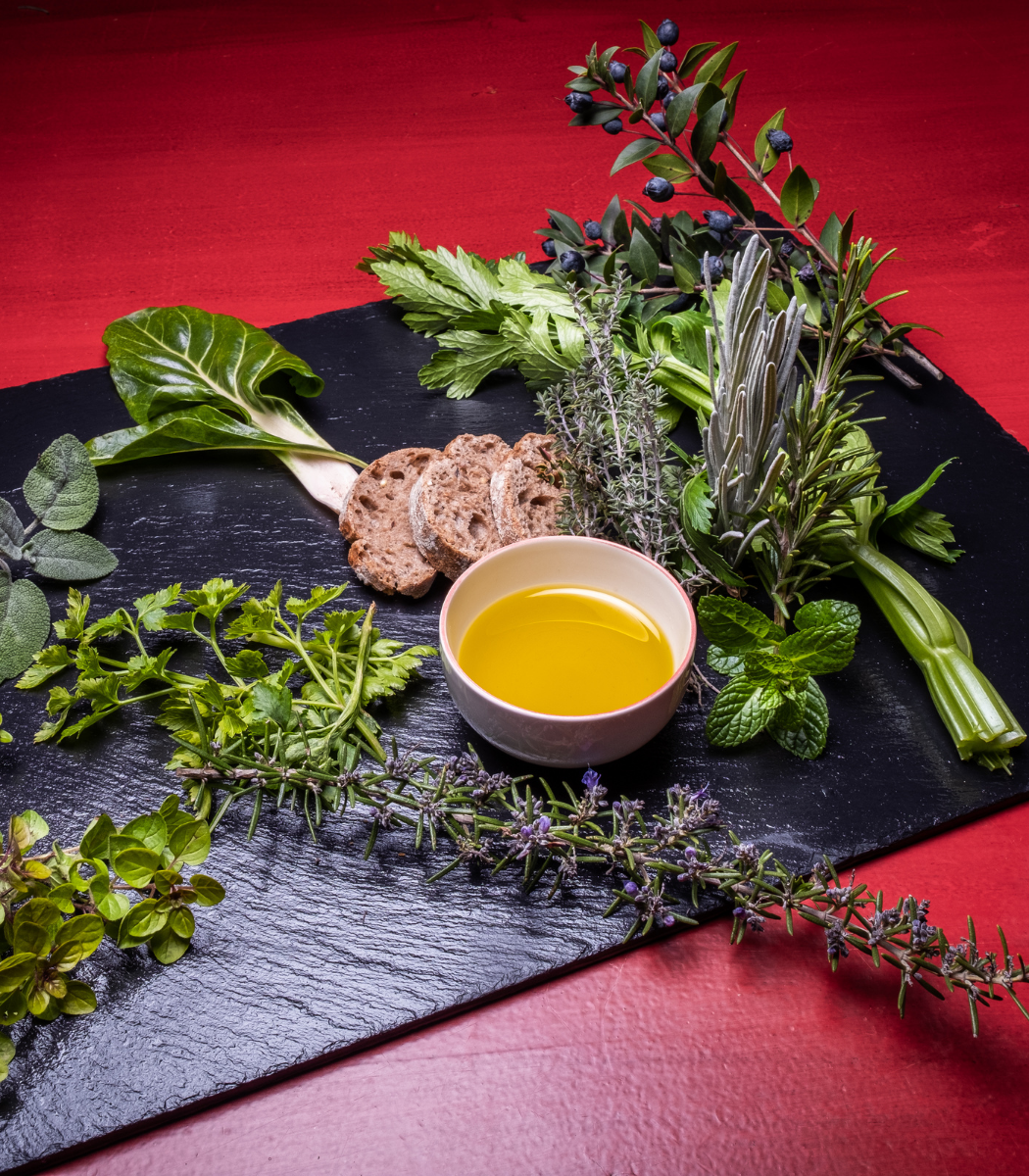 This oil is obtained from the prevalent cultivars present in the olive grove of Monte Sereo farm: rasara, leccino, marzemino and pendolino. These are the typical and most widespread varieties in the Euganean Hills area.
To obtain this product with its marked organoleptic characteristics, the olives are harvested shortly after the start of veraison, following the maturation times of the different types.
From the oil thus obtained emerge the olfactory fruitiness, in particular the fragrant green, and, to the taste, a good balance between bitter and spicy that characterizes this oil for its complexity and its olfactory / gustatory persistence.
Particularly suitable for seasoning main courses, such as soups, and meats, in particular roasts and grilled meats.
Available in bottles of 500ml, 750ml, 3 liter can, 5 liter can.
Products
Monovarietal
grignano
To obtain it at best, it is necessary to harvest the Grignano olives at the first veraison,The oil from the Monte Sereo farm has a delicate, not very persistent herbaceous scent on the nose; on the palate a fruity flavour of medium intensity and persistence, from which the characteristic citrus aftertaste emerges that make this oil particularly suitable for seasoning raw fish and salads.
Available in 500ml or 750ml bottles.